Introduction
Orphan drug incentives have stimulated research into diseases with significant unmet medical need.
Although targeting orphan diseases is seen by industry as an attractive strategy, there is limited economic data available to support its use. It may come as a surprise that the revenue-generating potential of orphan drugs is as great as for non-orphan drugs, even though patient populations for rare diseases are significantly smaller. Moreover, orphan drugs have greater profitability when considered in the full context of developmental drivers including government financial incentives, accelerated development pathways ("fast-tracking") and higher rates of regulatory success.
Challenges in Orphan drug development
Enrolling patients from a sparse and often widely distributed patient population can prove extremely difficult. In most cases it is necessary to include very diverse countries, some with challenging logistical or cultural barriers to research. Wherever the trial is conducted, it is of paramount importance to have a local development infrastructure in place which supports the specific needs of rare disease development. Close communication with Investigators in order to keep the sites engaged thus maintaining recruitment momentum along with site management by experienced Senior CRAs are two important elements to ensure that patient recruitment timelines and quality standards are met.
Orphan drug development does not fit models established for drugs in more common disease areas. Therefore it is important to engage a dynamic development team that can think outside of the box of the "one-size-fits-all" approach. With thousands of orphan drug diseases a very individual and tailored process approach becomes a necessity.
Introduction to OrphanReach
OrphanReach is the first global strategic alliance dedicated to orphan and rare disease drug development which supports biotechnology and pharmaceutical companies developing drugs and biological products intended to treat rare diseases.
It combines the services of leading companies in the field of Clinical Development, Home Healthcare, Market Access and Healthcare Communications with expert knowledge in the field of orphan diseases, to address an unmet service need for Sponsors who are working in the orphan drug domain.
Orphan drug development is one of the fastest growing areas in clinical research, and also one of the most challenging. OrphanReach capitalises on QED's global infrastructure, comparable to that of a "large CRO", yet employs a flexible, adaptive approach, providing an excellent fit with orphan drug development needs. It is through the experience of our team of specialist research professionals, based in the UK head office, within rare indication trials that OrphanReach can command confidence that the trial will yield high quality data and get the necessary attention of Regulatory Authorities. Furthermore, trials are led by a strong project management teams, who understand the importance of critical milestones being met on time and on budget.
One of the great challenges when developing rare disease treatments is recruiting sufficient patients from a sparse and often widely distributed patient population. Utilising QED Clinical Services' established global infrastructure, OrphanReach has access to patients in more than 50 countries across 5 continents.
Benefits of OrphanReach
OrphanReach adds real value to the drug development process due to our:
• Close working relationship with sponsors and partners
• Unique Global Patient Recruitment capabilities.
• Lean structure for fast and effective communication.
• Dedicated team headquartered in the UK providing tailored research solutions.
• Lack of unnecessary overhead costs and therefore competitive pricing structure.
OrphanReach enables sponsors to do what is really important: REACH rare disease patients, no matter where in the world and BENEFIT from the added value that other OrphanReach Alliance partners bring to the table: www.orphan-reach.com
Case Study of a "Rollercoaster ride"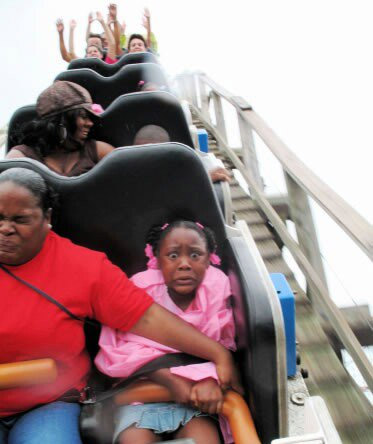 Sponsor quotes
"I would like to congratulate QED on the successful enrolment in our trial. Thank you for all your hard work."
– Director Clinical Development –
"Congratulations on your rapid closing of data base, nice work, thanks for your effort!"
– Chief Scientific Officer –
"Huge thank you for your commitment and support"
– Clinical Trial Manager –
"… An amazing achievement…"
– Clinical Trial Manager –
OrphanReach Contact
For more information please Contact Us